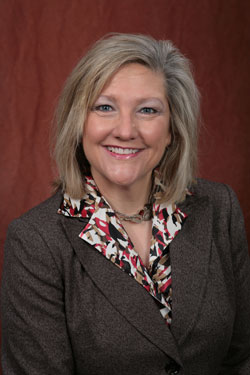 Kathleen M. Daly
Associate Vice President
University Relations
kdaly@fsu.edu
As Associate Vice President for University Relations, Kathleen Daly directs the Florida State University offices of University Communications, Opening Nights Performing Arts, and Governmental Relations, as well as University Relations' management of the President's venues and events, meetings of the Florida State University Board of Trustees, and the scheduling of Commencement speakers.
In addition, Ms. Daly serves as Florida State's Chief Lobbyist for its Governmental Relations unit, steering the University's interactions with all levels of state and local government.
Before joining Florida State University, Ms. Daly was the Chief Legislative Assistant to a member of the Florida House of Representatives who rose to the position of Speaker of the House.
Ms. Daly holds a degree from the Florida State University College of Communication and Information.
---
---
title-inside title-centered
2